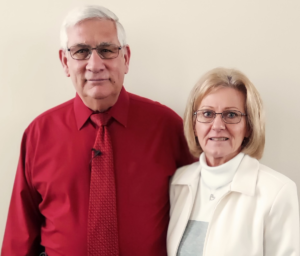 Pastor Greg and his wife, Cindy, have served FBC Elkton since 2012.
Greg's mission and calling is to teach and preach God's Word. His goal is to focus on the church's call to work in the Kingdom of God and to share the Gospel with those who have never heard it.
Greg and Cindy have been married for 40 years. They have two daughters, six grandsons, and one granddaughter. He previously worked in construction as a crane operator. He also served in the United States Marine Corps.
Greg holds degrees of Doctor of Ministry & Master of Theology from Covington Theological Seminary,
and a BA in Biblical Studies from Luther Rice Seminary.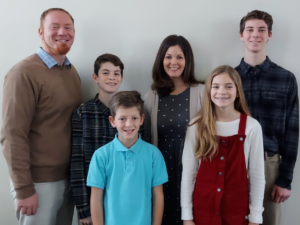 Pastor Dave and his wife, Joy, are called to serve by teaching young people about their life in Christ. He is passionate about the next generation's relationship with Jesus and for young people to grow in Grace by understanding the Scriptures and standing firmly on God's principles.

Dave grew up in Maine and enjoys sports, especially Boston teams. He and Joy are the parents of four children. They enjoy family activities like hiking, swimming, camping, and sports.
Dave is bi-vocational and a Bible Teacher, Athletic Director, and Basketball coach at a local Christian school.
Dave holds a Master of Ministry from Trinity Baptist College
and a BA in Youth Ministry & Physical Education from Pensacola Christian College.